Come and make a career sans boundaries at Research
2
Systems Business Solutions.
Send your resumes at
info@research2systems.com
Why Work with Us?
Experience a work environment that is peerless
Research2Systems is a growing and thriving organization that stands resolute in its belief that offering its personnel the best work environment will lead to the prosperous growth of the organization. We believe that only with the greatest talent we can make way for innovative and groundbreaking analytics for our clients that are spanning across the world.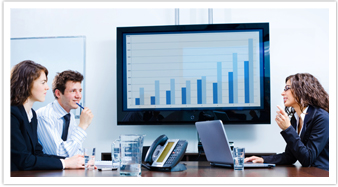 Here, the work environment is builtaround the conviction of progress beyond confines. Few focal elements that outline our work culture are cross-domain familiarity, work-life balance, universal exposure & boundless prospects.
Be with the company that appreciates you
Research2Systems is all about people. We are dedicated to finding and nurturing excellent talent in the industry. We understand that just as an organization demands the right resources to accomplish its business's goals, people also need the right working environment to foster their abilities and attain their career objectives. For this reason, we offer you a participative, motivating, harmonious and, above all, an appreciative work environment at Research2Systems.
Join hands if you seek rewards that are more satisfying than money
From your very first day at Research2Systems we will make certain that you are at advantage with our continuous training & development practices. When you work with us, you will get a profusion of never-ending opportunities that will help you to ascertain your forte in an intrinsic manner. We understand that your career means a lot to you, and for you to realize your full potential we will provide you a flexible and rewarding career path right from the outset of your beautiful journey with us.
What you must have to be a part of Research2Systems
Research2Systems is looking for motivated individuals and seeks only those who can contribute to its definitive aim of providing the best in class services to its esteemed clients. At Research2Systems, we aim to attract and retain the brightest minds from various industry verticals. We aspire to form and maintain a team of ingenious thinkers who thrive to think out of the box in order to unravel intellectual snags. If you wish to be a part of Research2Systems then you must have the drive to outperform others and must have the fanaticism to turn insights into action!
We endeavor for the best talent, so if you think you have got the right knack & expertise in you, then you must get going and apply at Research2Systems at the earliest! Come and experience a whole new realm of great prospects and psych yourself up for taking on the world!